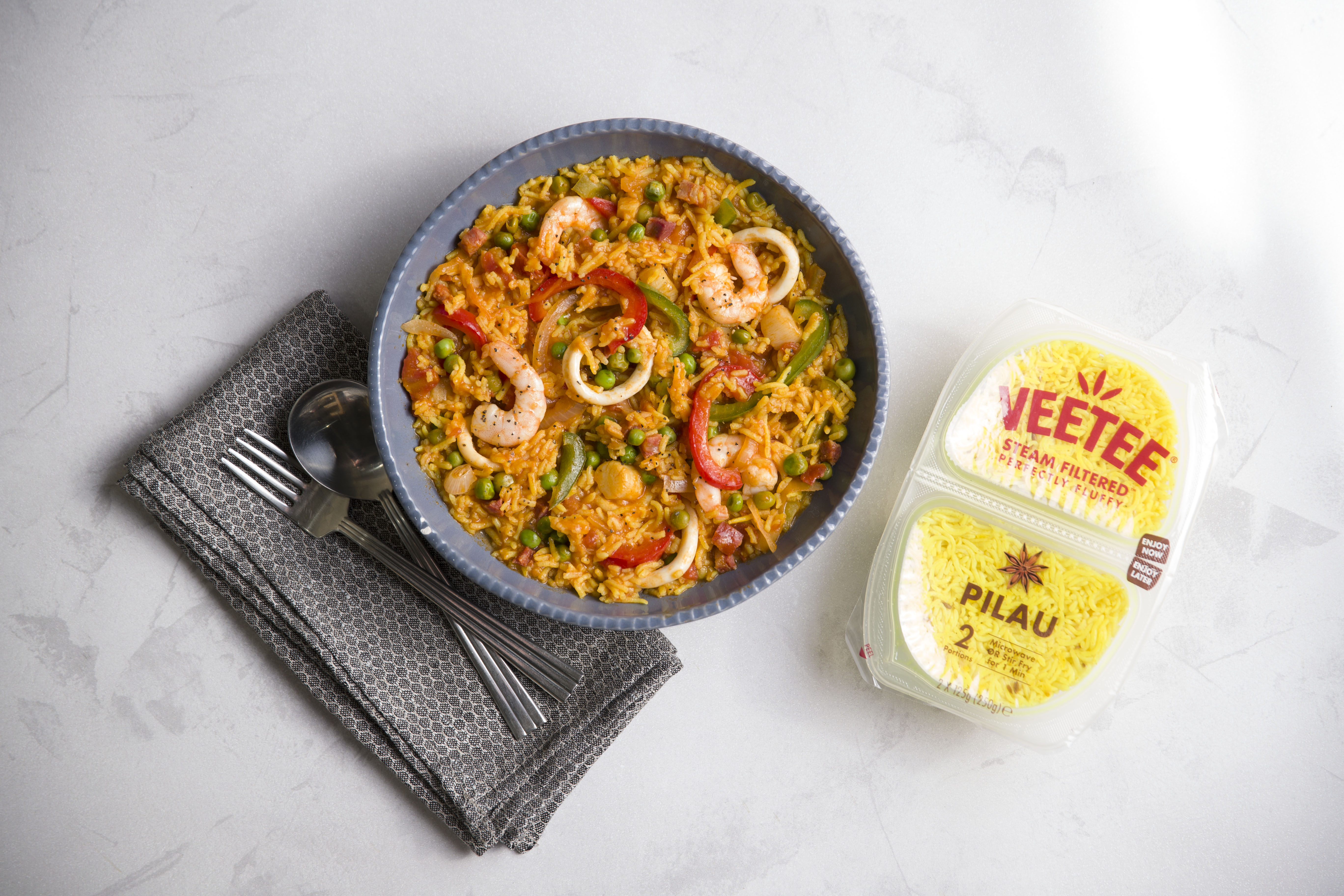 Seasonal
How to cook rice
There are plenty of ways to cook rice; trust us, it doesn't always have to be a job for the hob!
June 16th, 2021
At VeeTee, we've spent years researching rice dishes from across the world, so we know that rice is nothing if not versatile! And that applies to cooking methods, too. While the hob is a favoured method for many, it's not the only approach to cooking rice that works – good news for those of us with traumatic memories of burnt pans.
We're sharing our ways to cook rice that suit all dishes and abilities. From the hob to the rice cooker – we don't care how you cook your VeeTee rice, as long as you enjoy eating it!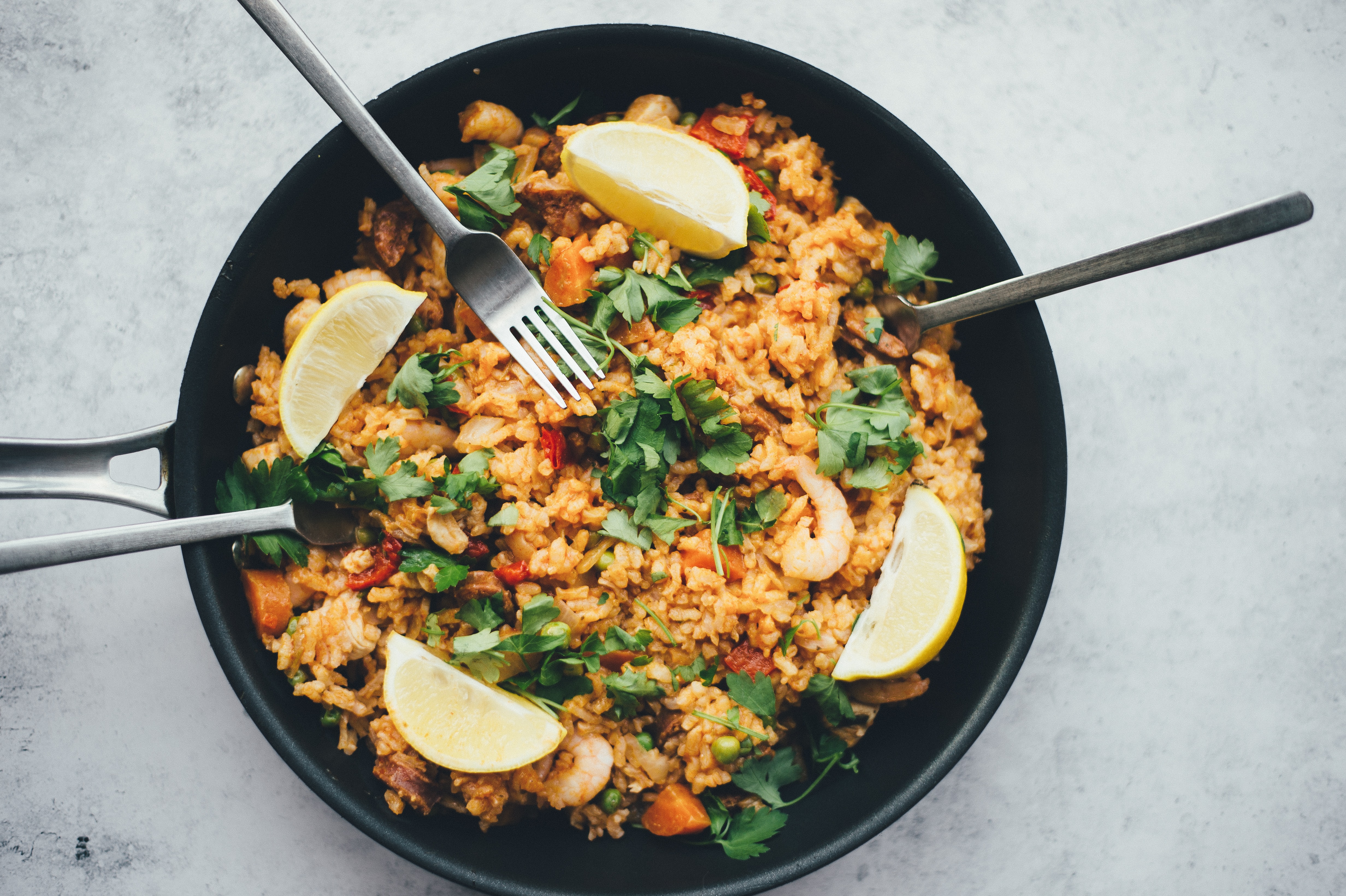 Different rice types
Different types of rice need to prepared and cooked differently. Below we explain some of the differences and some tips on how to create the best dishes with this super staple.

Risotto Rice
It is often thought that making a risotto is difficult and complicated. But in actual fact, it's pretty simple to cook risotto rice and can be ready to serve in just 30 minutes. All it takes is the right method and patience to cook the perfect tasty meal. A heavy-based saucepan will give better results when cooking and it requires constant attention, unlike regular basmati or other types of rice. If you don't get it quite right the first time, there's always our cheat recipe using VeeTee Heat & Eat Rice.
By following these simple steps you too can cook the perfect risotto rice with ease. The results are really worth putting in that extra bit of effort:
Things to remember:
Make sure you constantly stir the rice to make sure it cooks evenly and doesn't burn.
Test the rice before serving, risotto is perfect to serve slightly al dente
Serve immediately after cooking, the longer it stands, the more you'll lose the creamy texture.
If you're looking for a quicker risotto fix, why not try using VeeTee rice. From Spring vegetable risotto to Thai risotto cake, the rice will be ready in just two minutes. Speedy!
Basmati Rice
There are many ways you can cook Basmati rice and time after time we speak to people that struggle to cook perfect rice from scratch. But don't be put off – to help you out, the method we swear by is the hob method (absorption), giving you perfectly fluffy, aromatic rice grains each time. Use our easy to follow guide to try it out and see for yourself!
Even if it doesn't work for you first time round, you can always rely on our microwaveable Heat & Eat Basmati Rice, ready to enjoy in just 2 minutes.
There are a few tricks to cooking perfectly fluffy Basmati rice which we recommend you don't skip – the results really are worth the extra effort:
Place the rice in a sieve and rinse under cold running water.
Put in a large pan of boiling water.
Add salt as desired.
Stir once, cover and simmer for 10 – 12 minutes.
Drain well, fluff through the grains with a fork and serve.
If you want to plate perfect rice every time, go for VeeTee Basmati rice. Two minutes and it's done! From sweet spiced rice pudding to Jerk chicken with rice and peas, it's versatile, nutritious and delicious.
Brown Rice
Cooking brown rice can be a little different to cooking regular white rice or other varieties, although generally, it follows the same method.
That's why we've come up with some simple steps that can help you get the perfect rice every time.
There are a few steps when it comes to cooking brown rice, that are different to cooking white rice. But it can really be worth putting in the extra effort for a great flavour.
First it is important to rinse the rice under cold running water before cooking. This will get rid of any grit that may have been there from the production process. Rinse until you get clear water, rubbing the grains together can help speed this up.

Using a large saucepan can help you cook better rice. The water will heat more evenly, which means that your rice will also cook more evenly as a whole. A tight fitting lid will also help the rice to absorb more moisture during cooking.

Heat some oil in the saucepan on a medium heat and cook the rice for a minute or so before adding the water. This won't change the texture of the rice but it will give it a deeper toasted flavour.
It can be used in lots of different ways, why not try it in a Greek style feta salad or a lentil nut roast.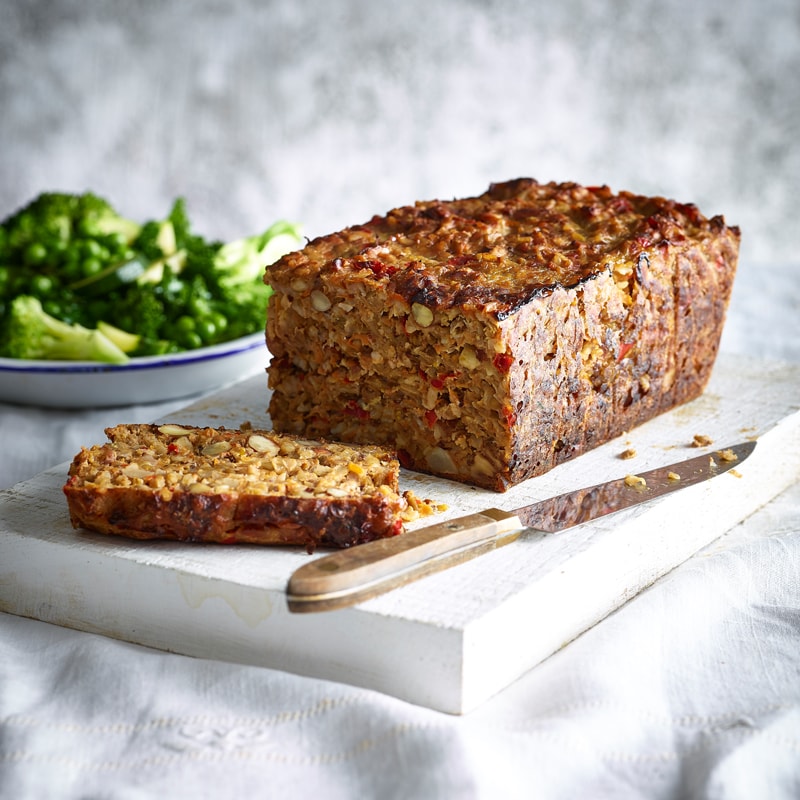 Stock up on your favourite Veetee rice.