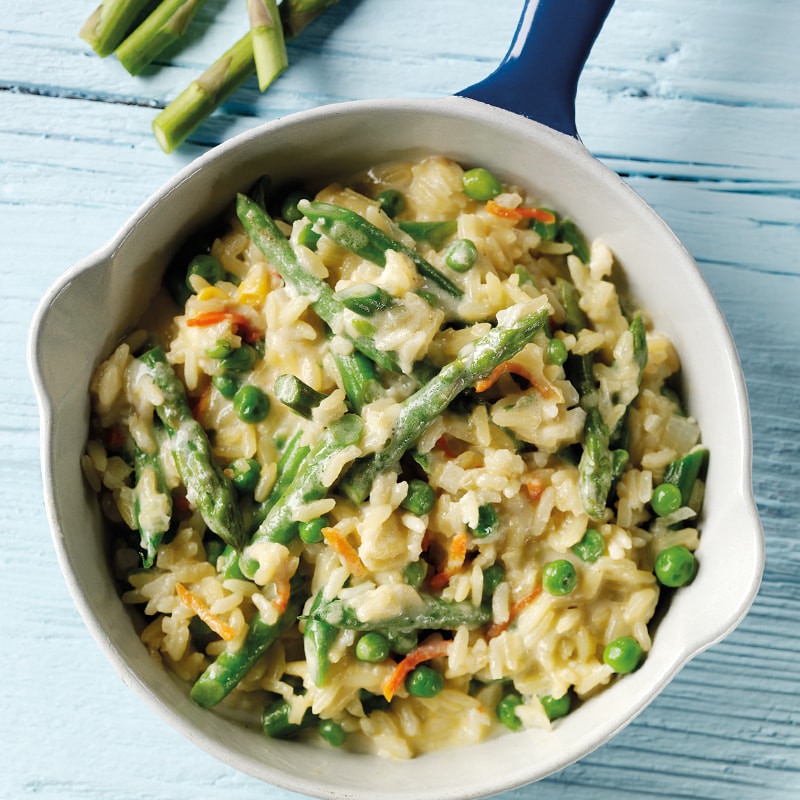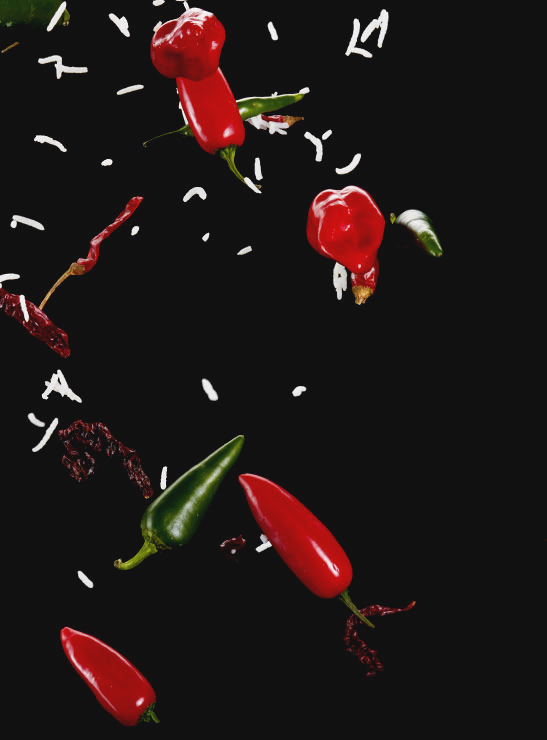 Spring Vegetable Risotto Recipe.
This risotto recipe is ready in just 15 minutes! Made simple using Veetee rice you can cook up a tasty dish in no time at all so give it a go yourself.
You'll need...
—

1 tray Veetee Long Grain Rice

—

150g green beans, diagonally cut

—

150g asparagus spears, diagonally cut

—

50g frozen peas

—

1 tbsp olive oil

—

1 small white onion, finely chopped

—

2 garlic cloves, crushed

—

50ml vegetable stock

—

150g parmesan, grated

—

2 tbsp mascarpone chesse

—

salt & pepper to taste
The how...
Boil a large pan of salted water to the boil, and blanch the green beans, asparagus and peas for 3-4 minutes before draining in a colander. Set aside.
In a large casserole or saucepan, fry the onion and garlic in the oil for 3-4 minutes until soft.
Tip the rice and vegetable stock into the saucepan and stir-fry for 2-3 minutes until the grains are cooked.
Combine the blanched vegetables followed by the Parmesan cheese and mascarpone to make the dish creamy.
Season to taste and serve immediately.