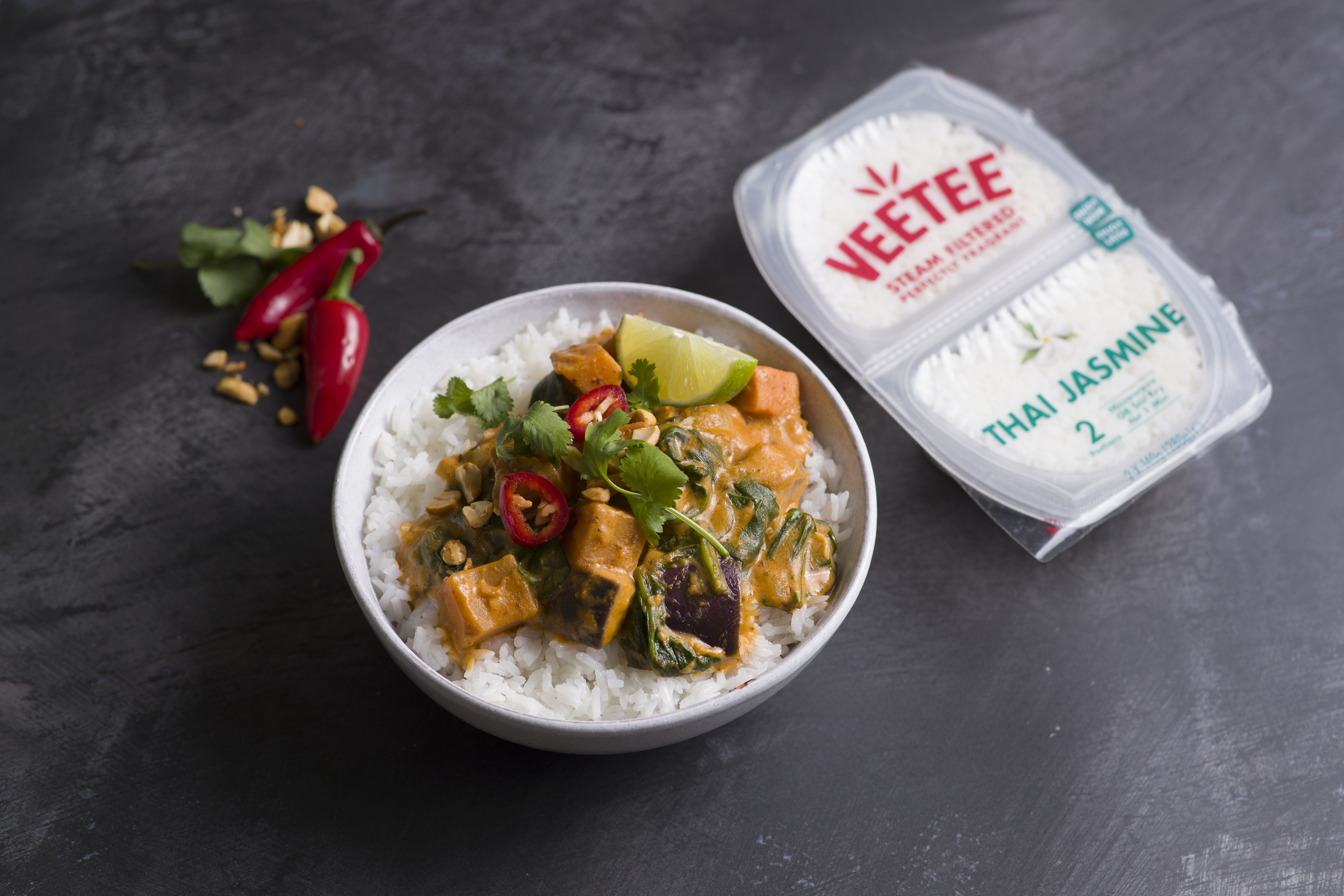 Rice Dishes Using Thai Jasmine Rice
Rice Dishes Using Thai Jasmine Rice
Thai Jasmine Rice is fragrant and floral which can leave people confused on which dishes to use it in. VeeTee is here to teach you which foods compliment the flavours it has to offer.
June 17th, 2021
What actually is Thai Jasmine rice?
Jasmine rice is originally from Thailand and is from the long grain rice family. Its grains are slightly shorter and thicker than its Basmati cousin and have a very different aroma. Almost floral in scent, Jasmine rice has been likened to a Pandan fragrance.
Some rice matures with age but Thai Jasmine rice is enjoyed as close to the harvest as possible. It means the grains are super fresh and the delicious fragrance is still strong.
How do I cook it?
Thai Jasmine rice can be difficult to get right and there's lots of different opinions on how to cook it. Should you rinse it? Steam it? Use the absorption method? Forget all that – it's much easier with VeeTee. Our Thai Jasmine rice is ready in just 2 minutes, stir fried or microwaved.
Is Thai Jasmine rice healthy?
Yes – especially as it's very low in salt.
Is there anything else I should know?
Here are more facts about Thai Jasmine rice:
Gluten free

GMO free

Suitable for vegetarians and vegans

Vegetarian Society approved

Wheat free
Great! So what should I cook?
As it's originally from Thailand, Jasmine rice is commonly used in Southeast Asian cooking. It's got a very sticky texture which means its perfect for soaking up sauces or eating with chopsticks.
Why not try one of our VeeTee Thai Jasmine Rice recipes?