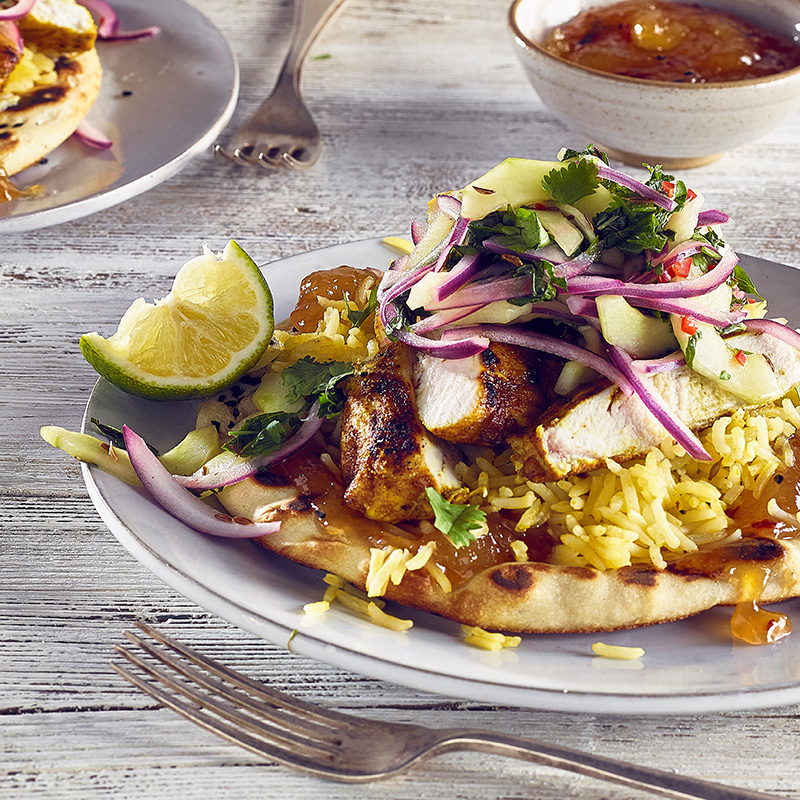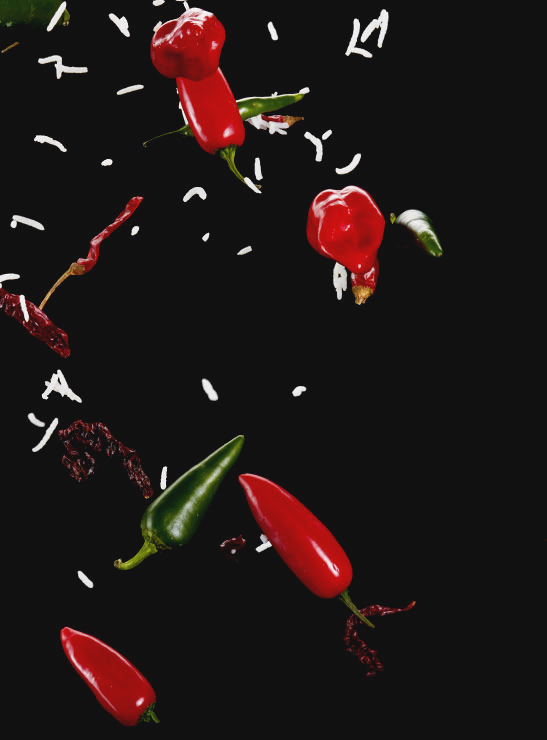 Naan Bread Salad with Curried Chicken Recipe.
This delightfully light but filling Asian-inspired stacked dish will satisfy a curry lover in you for sure! Perfect as a light dinner meal or an impressive starter to wow your dinner guests.
You'll need...
—

1 Veetee Pilau Rice

—

2 naan breads, shop bought or homemade

—

2 chicken breasts

—

1 small red onion, thinly sliced

—

1/2 cucumber, peeled and chopped

—

1/2 red chilli, deseeded and chopped

—

1 tbsp olive oil

—

4 tbsp mango chutney

—

2 tbsp medium curry powder

—

1 tbsp grated ginger

—

4 tbsp soya sauce

—

5g mint, roughly chopped

—

5g coriander, roughly chopped

—

1/2 tbsp cumin seeds

—

juice of a lime to taste
The how...
Pre-heat your oven to 200*c gas 6.
Place the chicken breast between two pieces of cling film and batten out with a rolling pin until even in thickness.
Drizzle the olive oil over the chicken and sprinkle over the curry powder, rub into the chicken and cook in the oven for 15-20 minutes.
With the eggs make an omelette using a little of the oil. Roll up and cut into strips and leave until needed.
In a mixing bowl, add the red onion, cucumber, mint, coriander, chilli, lime juice and cumin seeds with a little salt, mix well and leave until needed.
Warm the Naan bread in the oven for 5 minutes.
Cook the rice according to the packs instructions.
Place a naan onto a serving plate and spread the mango chutney over.
Loosen the cooked rice with a fork and add to the naan.
Slice the chicken, arrange over the rice.
Spoon over the salad and serve.