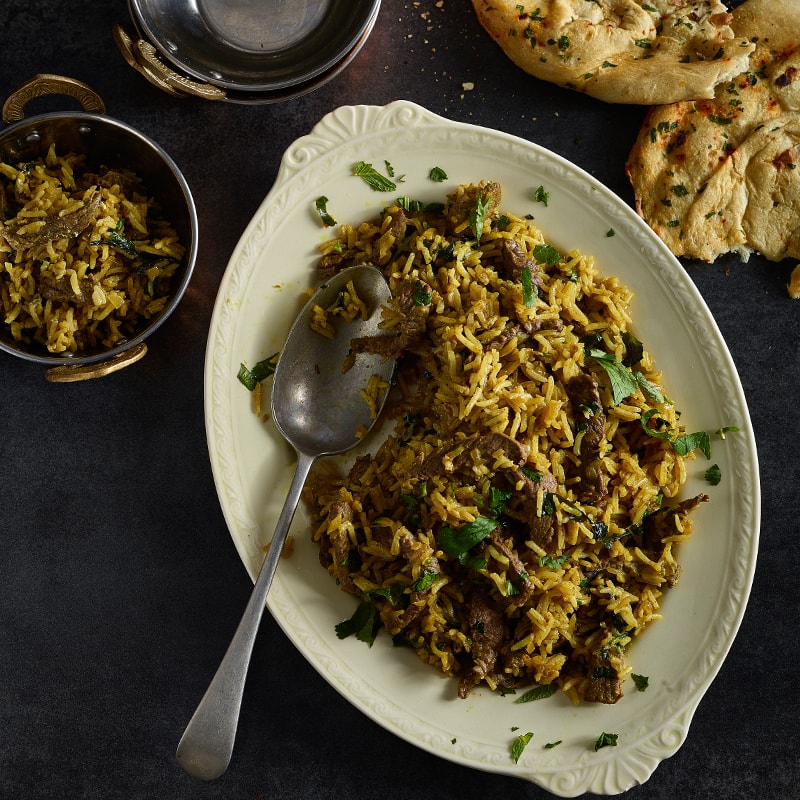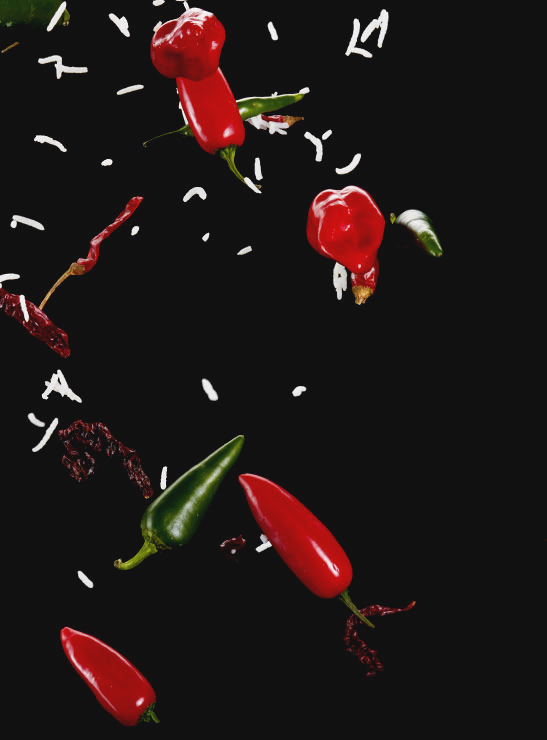 Easy Beef Biriyani Recipe.
This Beef Biryani rice recipe is a simple, traditional Indian meal. Enjoy with a warm naan bread and some onion bhajis, poppadums, mango chutney and our delicious Pilau rice for that extra special dinner. For a simplified recipe that uses a jar of already made sauce follow our step-by-step video.
You'll need...
—

1 tray Veetee Pilau Rice

—

1 tbsp oil

—

1 onion, finely chopped

—

1/4 tsp turmeric power

—

2 tsp fresh ginger, chopped

—

1/4 tsp cardamom powder

—

1 tbsp garam masala

—

1 garlic clove, crushed

—

250g beef steak, finely sliced

—

1 beef stock cube

—

3-4 tbsp water

—

2 tbsp natural yoghurt

—

3 tbsp fresh mint, finely chopped

—

3 tbsp fresh coriander, finely chopped

—

salt & pepper

—

2 tbsp water
The how...
Heat the oil in a pan and fry the onions until softened.
Add the turmeric, ginger, mace, cardamom, garam masala, and garlic clove and fry until the aromas are released.
Add the beef and stir-fry on a high heat until sealed for approx 2-3 minutes.
Crumble the stock cube with 3-4 tsp of water & mix well.
Mix the Veetee Pilau Rice to the pan and fry on a medium heat for 3-4 minutes until well combined and the rice is heated through.
Turn off the heat, and then stir in the yoghurt, mint and coriander.
Adjust the seasoning and add a splash of water to make it moist but not sloppy. Serve immediately.