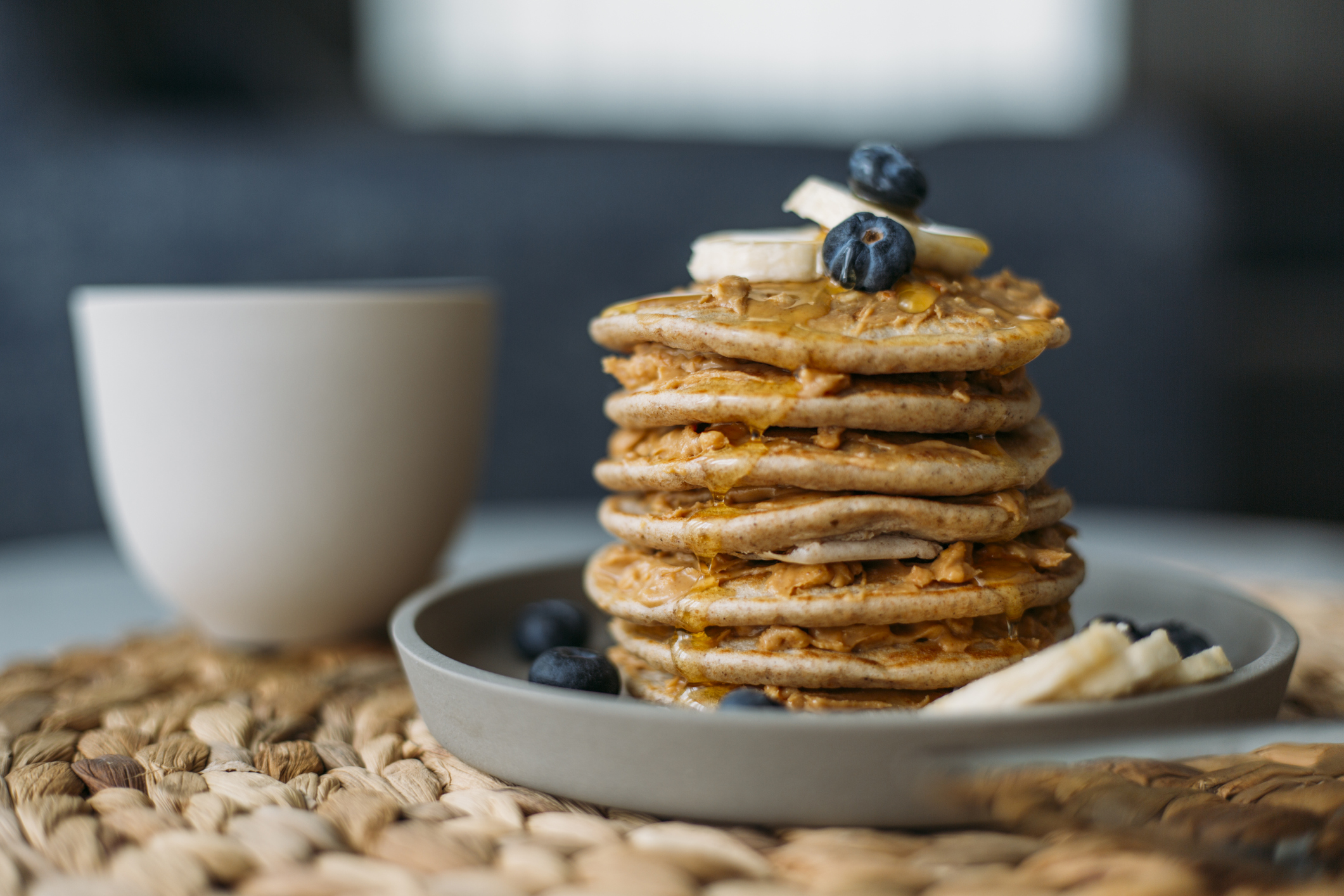 Simple Tips to Make the Perfect Pancakes
Simple Tips to Make the Perfect Pancakes
With our simple tips, buying ready-made pancake mixture will be a thing of the past. Your pancakes will be so delicious, you'll never look back!
June 17th, 2021
When Shrove Tuesday is near, it means that you're almost ready to put your flipping skills into action again! We know it can be difficult to make the perfect pancakes, with many of us often resorting to using shop bought pancake mixture for convenience. But fear not, with our simple tips the readymade mixture will be a thing of the past. Your pancakes will be so delicious, you won't look back!
Quality Ingredients
Something as simple as pancakes doesn't require many ingredients, but that doesn't mean you should ignore quality. For example, if your chosen pancake recipe includes baking soda (many do), make sure it's less than 6 months old to ensure optimal pancake fluffiness. Many top chefs also recommend using buttermilk, as the acid reacts with the soda to create even more lift in your perfect pancakes.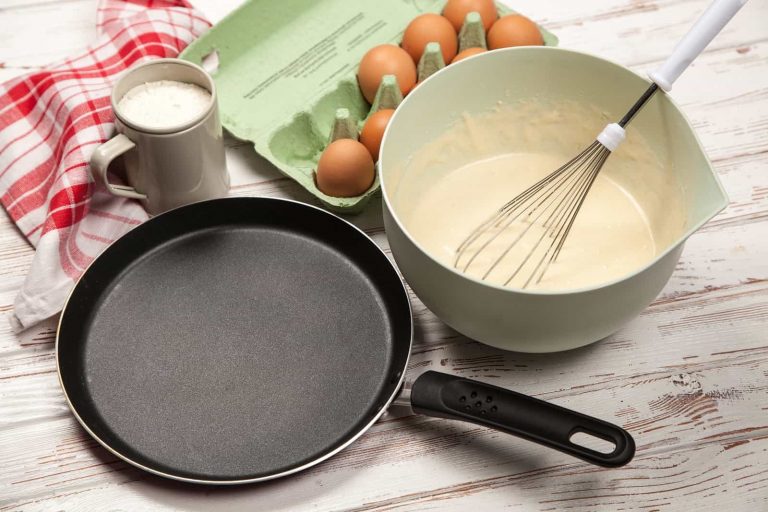 It Doesn't Need to be Smooth
A number of recipes will commonly tell you to beat your pancake batter until smooth. But don't be scared of a few lumps in your mixture as this can actually make better pancakes. You only need to stir your batter so that the wet and dry ingredients are mixed. This simply means mixing until the flour streaks have disappeared, so leaving lumps is okay (honestly).
Make Your Batter Just Before
We know it's tempting but avoid making your batter ahead of time. Although having the mixture prepared for when you get home sounds ideal, it will not result in the perfect pancakes (and don't forget, this is what we're striving for!). Why is this you ask? Simply because the ingredients will start to react as soon as they mix together. The longer you leave the ingredients the less effective they will be when it comes to cooking. By making the batter immediately before you cook, you will get much better results and fluffier pancakes.
Use Cooking Oil Instead of Butter
A lot of more traditional recipes will suggest melting butter in the pan before frying your pancake batter, but we say otherwise and are advocates of cooking oil. Butter can cause the pan to smoke and can burn very quickly, spoiling your pancakes. Use a little oil and heat the pan, test by adding a drop of batter; if it sizzles you're ready to fry!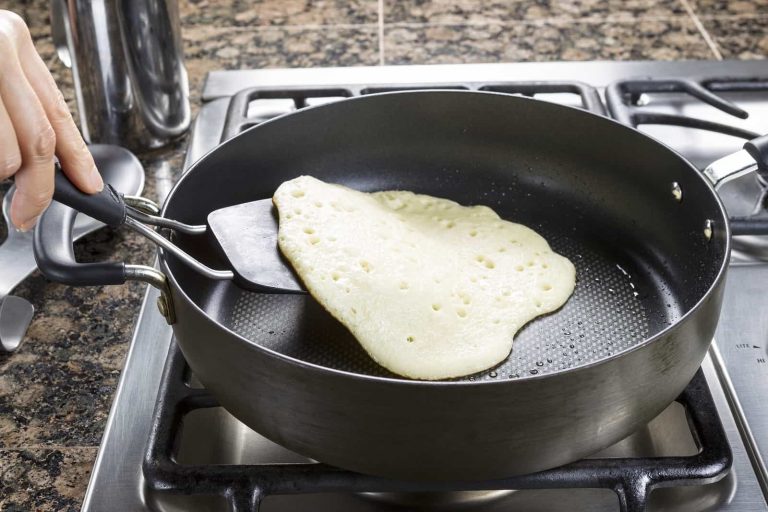 Don't Flip too Often
Flipping your pancakes too soon and too often, doesn't allow them to rise properly. We know it's tempting to try your skills at flipping pancakes in the pan, but let's face it, it never seems to work as well as it should, does it? Of course, we're not suggesting that you shouldn't embrace an element of fun on Pancake Day, but we're afraid the perfect pancakes require a level seriousness, so no flipping competitions!
Ready to Eat!
Now you're almost ready to tuck into your delicious pancakes, but wait, we still have a few extra tips. It can often be the case that by the time you've made a stack or enough pancakes for everyone, the rest have gone cold. To avoid this simply pop your pancakes in the oven on a low heat until you are ready to serve them all together.
Finally, if you're looking for something to top them with, why not try one of these ideas, but the possibilities are endless!
Salted caramel and pretzels

Banoffee pancakes

Mixed fruit toppings

Bacon & Eggs

Old fashioned Maple Syrup

Chocolate sauce
And if this still hasn't got your creative juices flowing, Danes Perfect Pancakes (made with VeeTee Rice!) certainly will…

You can also freeze any leftover pancakes to be reheated at a later date! They make the perfect quick snack or breakfast on the go and are easy to store. Let the pancakes cool on a wire rack before freezing. It is best to freeze on baking sheet separately until they are solid before placing in a sealable bag for easier storage.