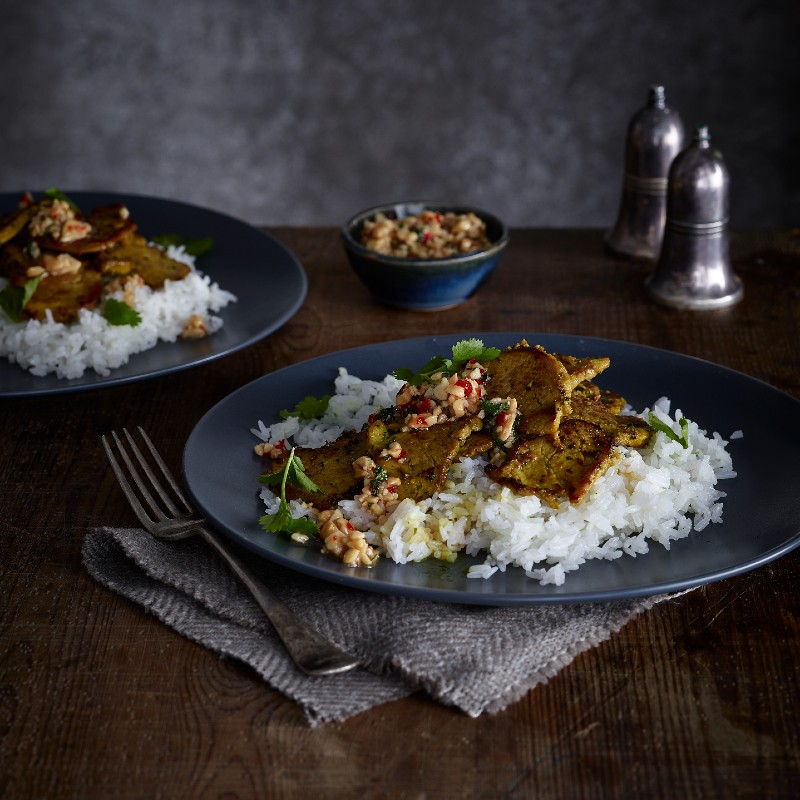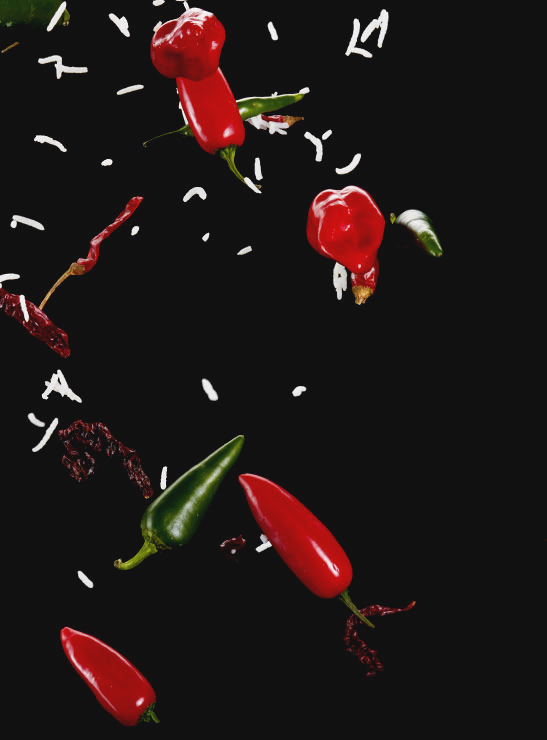 Thai Grilled Pork Fillet with Jasmine Rice.
This delicious dinner brings together succulent pork with fragrant Thai spices and our fluffy Jasmine rice.
You'll need...
—

180g Veetee Hom Mali Thai Jasmine dry rice (4 portions)

—

2 tbsp sunflower oil

—

2 tbsp fish sauce

—

½ tsp turmeric

—

2 stalks lemongrass, chopped (or 2 tsp lemon grass puree)

—

2 garlic cloves, chopped

—

120g caster sugar

—

1 tbsp sesame oil

—

1 tbsp chopped mint leaves

—

1 small bunch coriander, chopped

—

500g pork fillet, thinly sliced

—

200ml rice wine vinegar

—

2 red chillies, seeded and chopped

—

3 tbsp roasted salted peanuts, crushed
The how...
Mix together the fish sauce, turmeric, lemongrass, garlic, 20g sugar, sesame oil and half the coriander.
Mix the pork with the marinade and leave for 30 mins.
Heat the vinegar and remaining sugar in a small saucepan. Boil until thickened for about 5-10 mins, then cool.
Add the chilli, peanuts and remaining coriander to the sugar & vinegar syrup.
Heat the rice as per instructions and leave to drain.
Meanwhile heat a frying pan until very hot add the oil and fry the pork until browned.
Serve the pork over the Thai Jasmine rice with the sticky chilli and peanut sauce and garnish with a few coriander leaves.