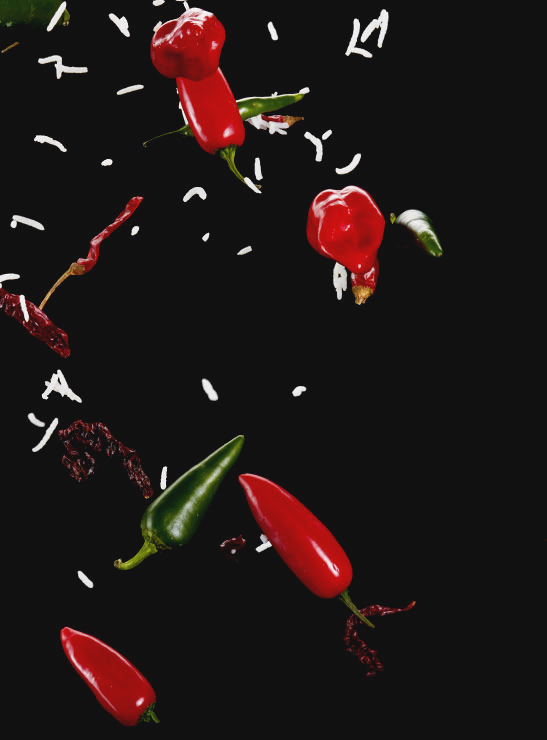 Slow Cook Jerk Chicken & Coconut Rice Recipe.
"I love this recipe as I can prepare it the day before my friends come over, leaving time to gossip and relax. Then I pop it into the slow cooker, so the only thing I have to do when my friends arrive is ping the rice in the microwave. Then it's all about good food and laughs, with minimal washing up." - Veetee Member, Samantha Lea Ideal for those occasions where you can't spend all day hanging around the stove, this Jerk Chicken recipe lets the slow cooker do all of the work!
You'll need...
—

2 trays Veetee Basmati Rice

—

12 chicken thighs on the bone

—

400ml coconut milk

—

2 sprigs fresh thyme

—

400g kidney beans

—

1/2 cornflour

—

1 tbsp cold water

—

For the marinade:

—

1 tbsp ground all spice

—

1/2 tbsp dried thyme

—

1 and a half tsp cayenne pepper

—

1 and a half tsp ground pepper

—

3/4 tsp ground nutmeg

—

3/4 tsp ground cinnamon

—

1 scotch bonnet chilli, chopped

—

juice of 1 lime

—

1 white onion, chopped

—

3 spring onions, chopped

—

juice of one orange

—

1 tbsp olive oil

—

1 tbsp soy sauce

—

1 tbsp white wine vinegar

—

1 tbsp sugar

—

2 crushed garlic cloves
The how...
Combine all of the marinade ingredients together. Add the chicken thighs and leave to marinate for at least 2 hours (preferably overnight) in the fridge.
Add the marinated chicken to the slow cooker for 4-6 hours or until the chicken falls off the bone. Alternatively, place in a casserole dish in a preheated oven at 180ºC/gas mark 4 for 1½ hours.
Put the coconut milk, thyme and kidney beans in a saucepan and heat gently for 3 minutes.
Heat the Veetee Basmati Rice according to pack instructions, and then stir into the coconut milk. Combine well and cooker for a further minute.
Remove the chicken from the slow cooker/oven and set aside.
Mix the cornflour and water together in a cup and stir into the chicken juices to achieve your desired consistency.
Return the chicken to the sauce and season to taste.
Serve the rice into a bowl with the jerk chicken on top.