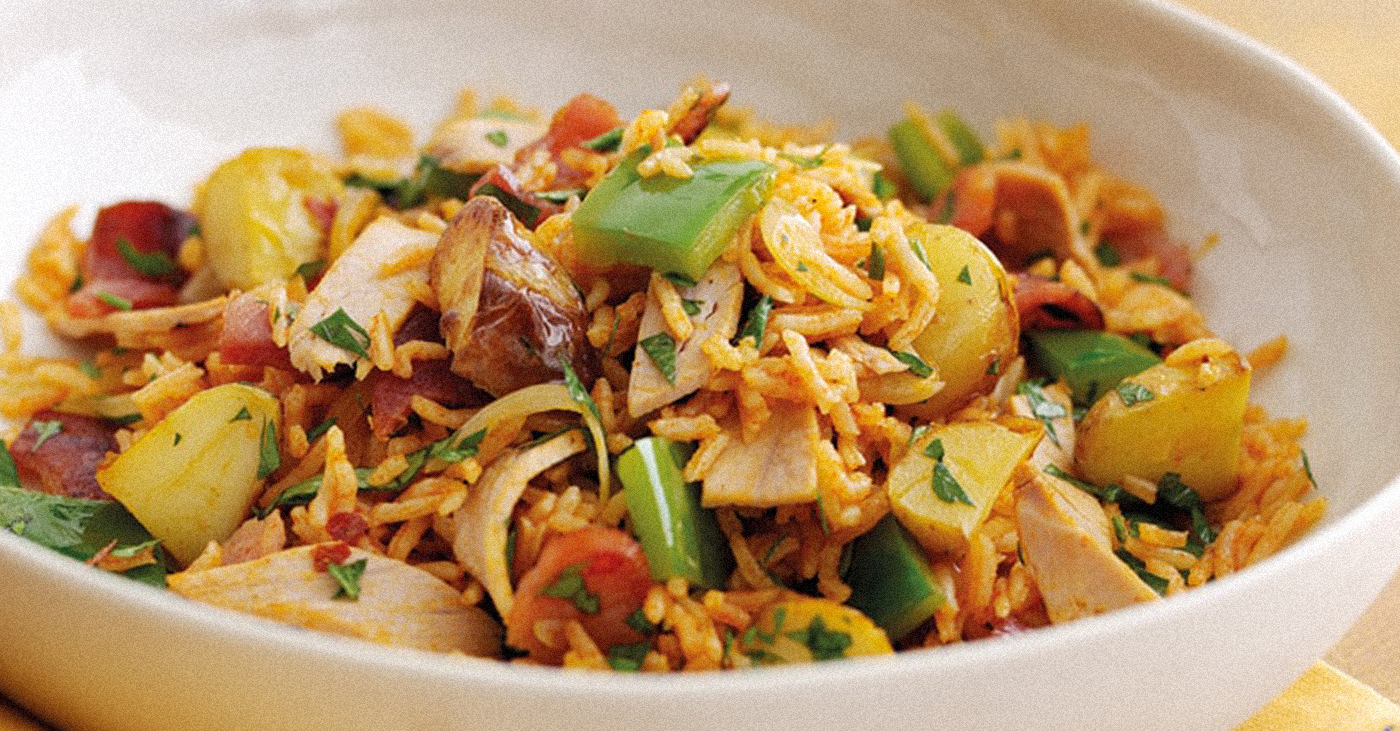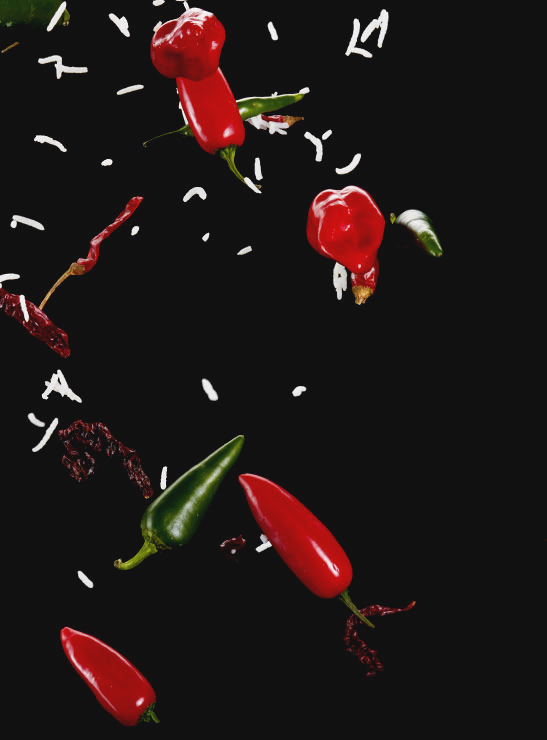 Rice with Bacon & Roast Pork Recipe.
The perfect dish for meat-lovers. An interesting way to use up your roast meat leftovers with rice - we think you'll love it!
You'll need...
—

1 tray Veetee Peri Peri Rice

—

2 tbsp olive oil

—

2 shallots, finely sliced

—

1/2 green pepper, diced

—

1 clove of garlic, crushed

—

150g roast pork, chopped

—

5 rashers of bacon, cooked and sliced

—

1 roast potato, cubed

—

1/4 bunch of fresh parsley, chopped

—

a pinch of red chilli flakes

—

salt and black pepper
The how...
Heat oil in a pan and stir fry the shallots, green pepper and garlic for 1 minute.
Add the pork, bacon and potato and cook for another minute until hot.
Stir in parsley and chilli flakes then season with salt and pepper to taste.
Add Veetee Peri Peri Rice and fry for 2 minutes until heated through. Serve immediately.