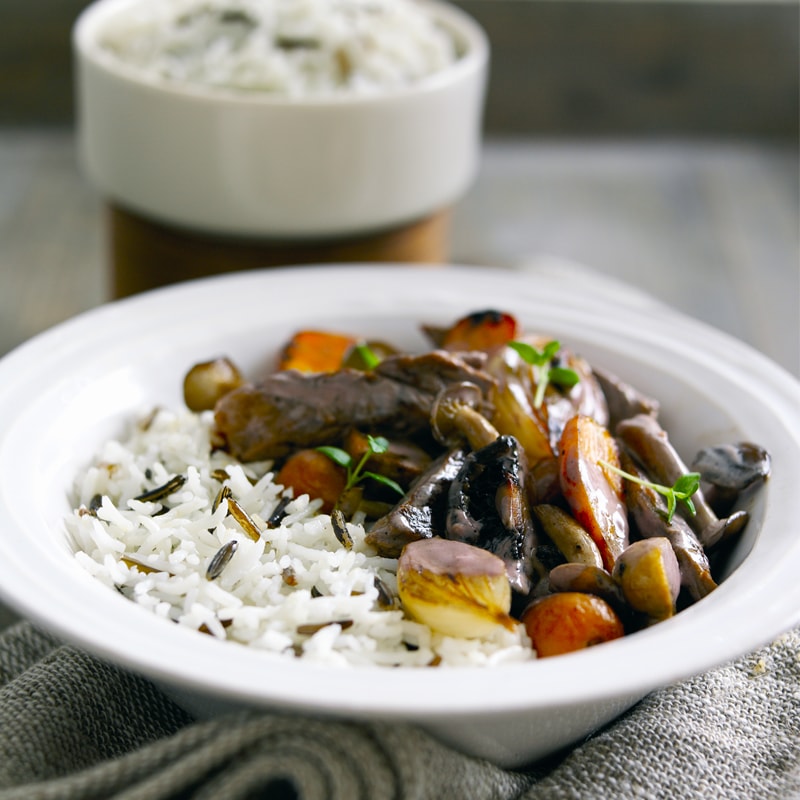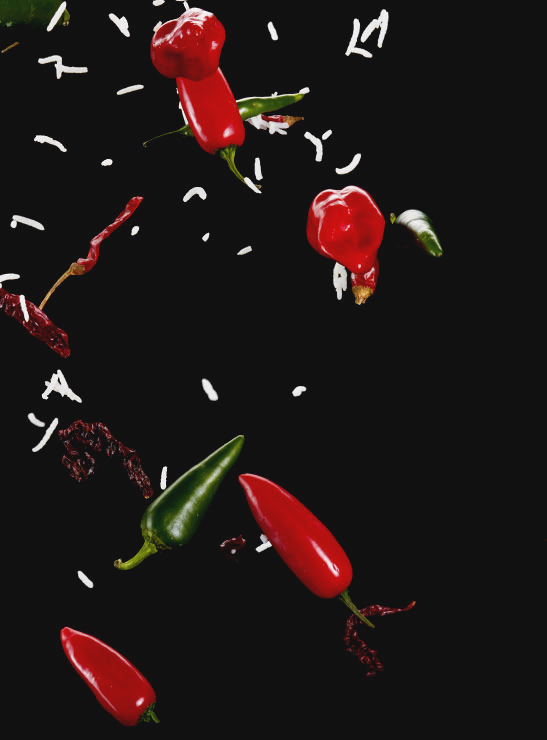 Quick Beef Stroganoff Recipe.
When the cold nights are drawing in, nothing is more satisfying than a rich meaty stew to look forward to. Our quick Beef Stroganoff with Veetee Basmati & Wild Rice really hits the spot.
You'll need...
—

1 tray Veetee Basmati Rice and Wild Rice

—

90g baby onions or shallots, halved

—

150g chantenay carrots, halved

—

2 sirloin steaks, sliced

—

75ml red wine

—

1 tsp thyme leaves

—

1 small handful of freshly chopped parsley

—

3 tbsp sour cream

—

150g mushrooms, sliced

—

salt & pepper to taste
The how...
Heat half the oil in a large frying pan and cook the onions, carrots and mushrooms in batches until browned.
Add the thyme leaves just before the end. Remove from the pan and keep warm.
Add the steak strips and brown quickly over a high heat.
Return the onion mixture to the pan and add the wine.
Bubble for a few seconds then remove from the heat and stir in the cream and parsley.
Heat your Veetee Basmati and Wild Rice according to the pack instructions and serve with the stroganoff.