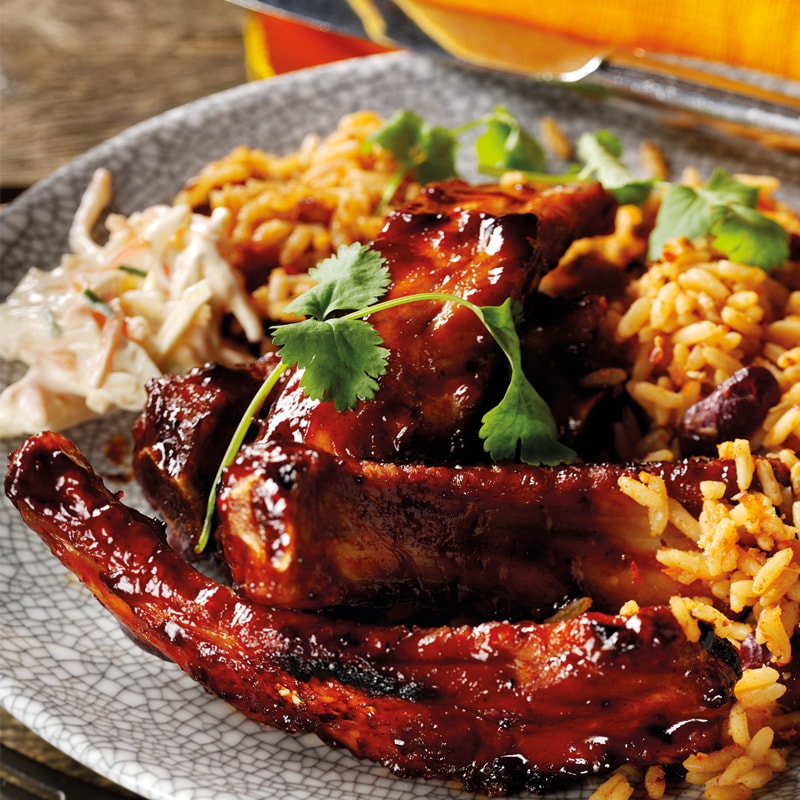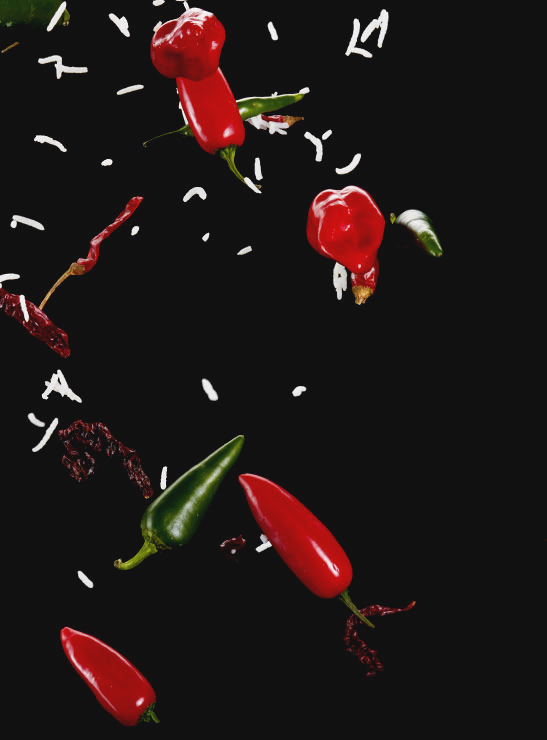 New Orleans Style Glazed BBQ Ribs Recipe.
This dish originated in the deep south of America but is now enjoyed the world over. It's easy to make in just 25 minutes and makes a delicious meal.
You'll need...
—

1 tray Veetee Long Grain Rice

—

1kg small pork spare ribs, cut into individual ribs

—

2 tbsp smoky BBQ seasoning

—

1/2 tsp thyme

—

150ml tomato ketchup

—

80ml sweet chilli sauce

—

3 tbsp dark soy sauce

—

100ml runny honey

—

1 tbsp dark brown sugar

—

3 tbsp Teriyaki sauce

—

4 tbsp dark rum
The how...
Mix all the ingredients together into a large bowl, until well combined.
Add the ribs to a large frying pan and heat on a medium-high heat for 4-5 minutes, moving around the pan regularly until the sauce thickens.
Turn the heat down to a medium-low setting, and continue cooking for 5-10 minutes.
Remove the lid and cook for a further 4-5 minutes until the sauce is shiny and coats the ribs well.
Heat Veetee Long Grain Rice according to pack instructions, and serve alongside the ribs.