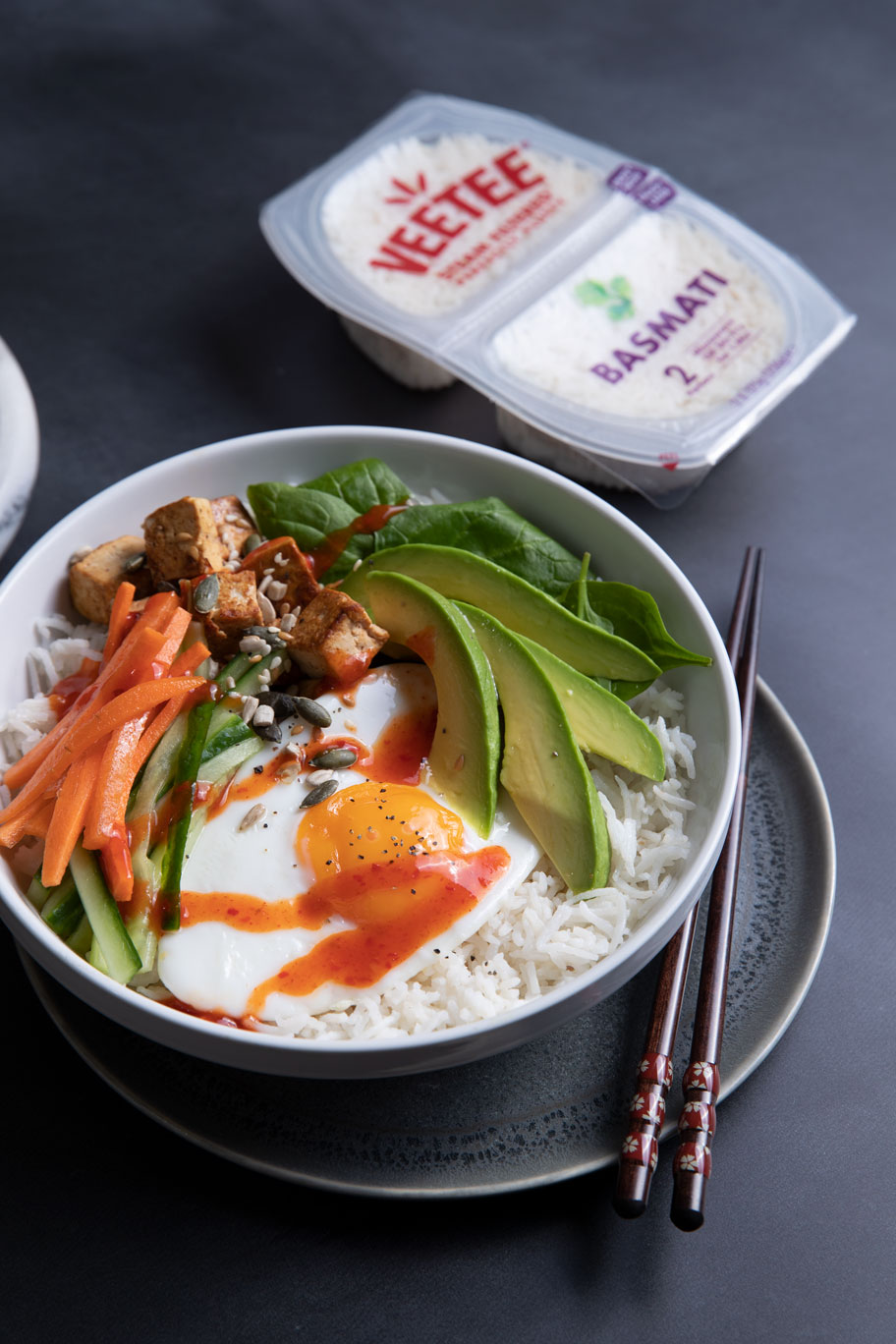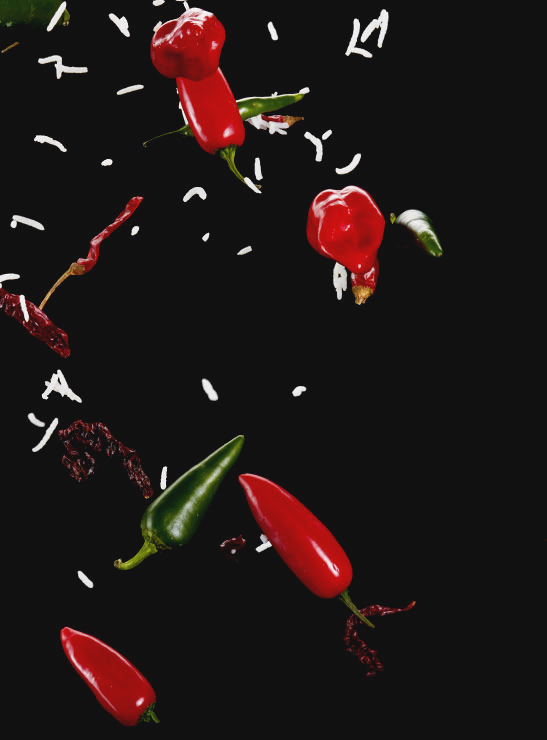 Korean Bipimbab (Buddha's bowl) Recipe.
Bipimbab is one of the most popular dishes in Korea. It translates as "mixed rice with meat and vegetables". We've created this delicious dish using tofu – ideal for those on a vegetarian diet or just trying to eat a bit healthier.
You'll need...
—

1 Veetee Basmati & Wild Rice

—

2 eggs

—

1 carrot

—

1 cucumber

—

1 avocado

—

2tbsp sunflower oil

—

1tbsp sugar

—

1tbsp salt

—

1tbsp vinegar

—

Spinach

—

Seed mix

—

Tofu

—

Soya sauce

—

Siracha sauce to taste
The how...
Either spirralize or cut the carrot and cucumber in to thin strips. Keep in two bowls.
Mix the vinegar and sugar together with a little salt.
Pour half over each bowl and leave until needed.
Chop the tofu into bite sized cubes, season with the soy sauce and cook in a hot no-stick pan until lightly browned, flip and seal the other side.
Fry the eggs to your liking in the sunflower oil.
Cook the rice according to the packs instructions.
Slice the avocado.
Place the rice into the bowl and add the carrot, cucumber and avocado on the rice.
Now arrange the egg, spinach, nuts or seeds and serve with siracha sauce.