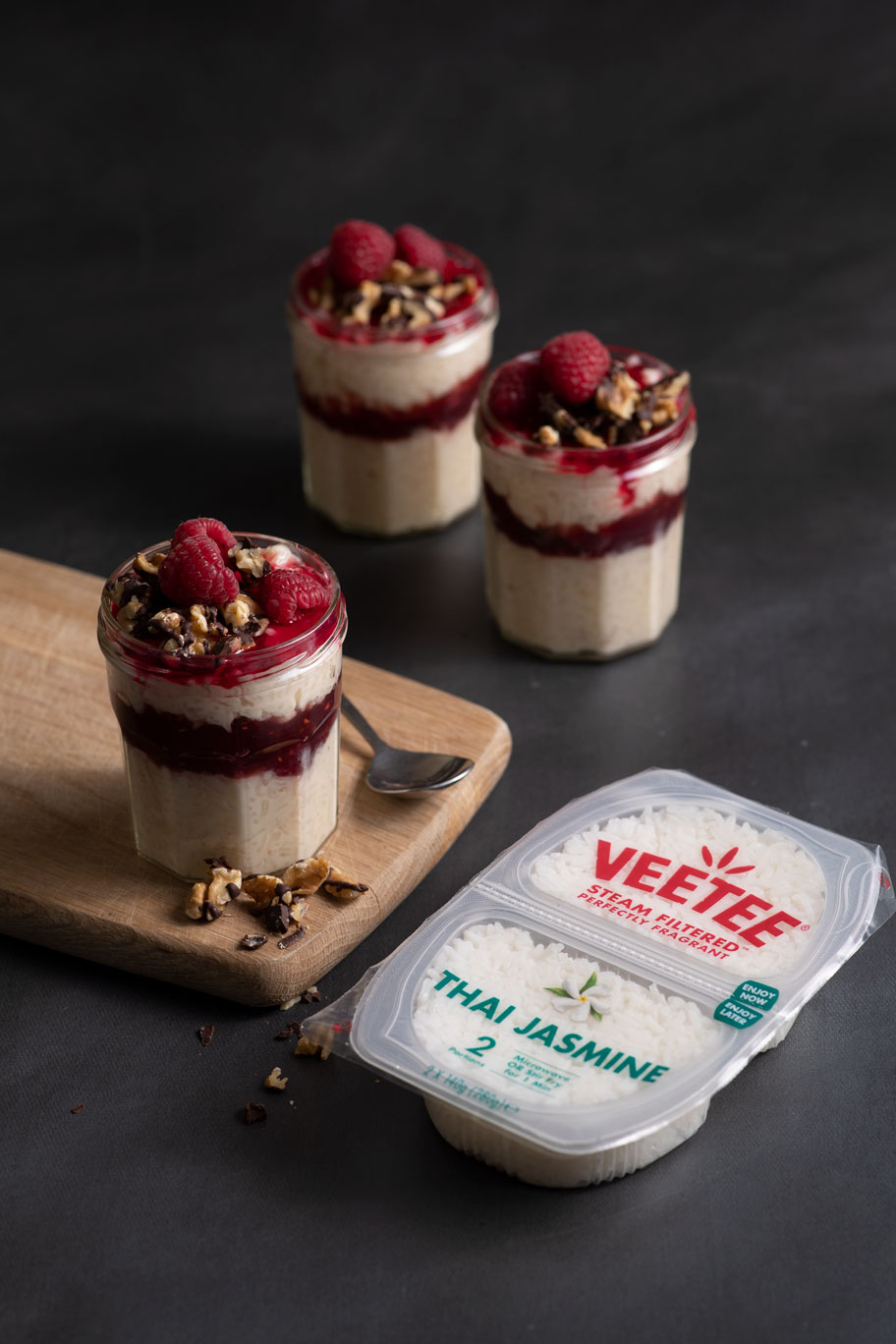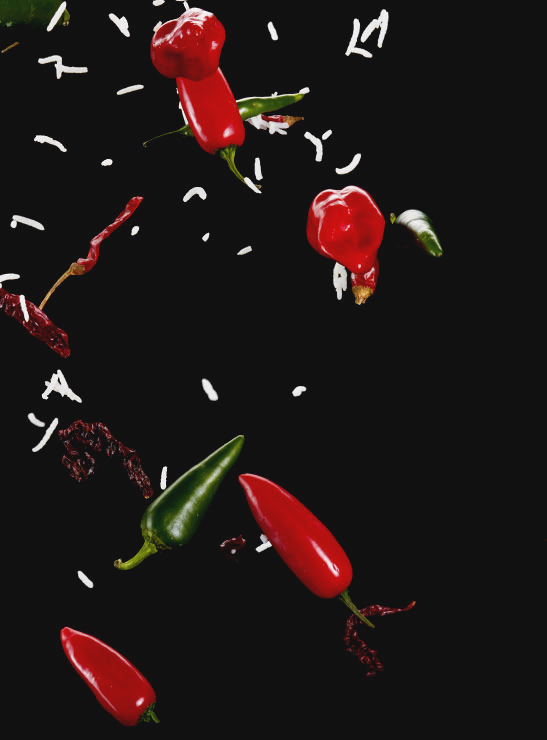 Jam Jar Chocolate Rice Pudding Recipe.
"I love making this Veetee rice recipe for my daughter's friends when they come round for sleepovers. It is so easy to make and it never fails to impress them. If the pudding is too thick, it can be loosened with a splash of milk before serving." - Veetee Member, Ahhar Ashley Sweet and utterly indulgent, this rice pudding recipe made using Veetee Thai Jasmine Rice is the ultimate comfort food for people of all ages.
You'll need...
—

2 trays Veetee Thai Jasmine Rice

—

50g dark chocolate

—

10-12 whole walnuts

—

250ml whole milk

—

100ml evaporated milk

—

75ml condensed milk

—

15g butter

—

4tbsp raspberry jam

—

8-10 fresh raspberries to decorate

—

8-10 dark chocolate pieces to decorate
The how...
Melt 50g of chocolate in the microwave and coat the 8 walnuts with the chocolate.
Leave to set in the fridge for approx' 10 minutes. When set, roughly chop and set aside.
Place the whole milk and evaporated milk into a saucepan and warm through over a medium heat for 10 minutes.
Add the condensed milk and stir gently.
Mix the Veetee Thai Jasmine Rice into the saucepan. Heat for 2-3 minutes until all the liquid has been absorbed.
Stir in the butter, then leave to cool.
To assemble the pudding, divide half of the pudding rice between 4 jam jars.
Place a layer of raspberry jam and chopped chocolate walnuts and top up with another layer of rice pudding.
Decorate the top with jam, chocolate pieces, the remaining chocolate walnuts and fresh raspberries.